News
Supply automatic EPS Equipment from China for Insulation Sheets
We supply EPS foam equipment for insulation sheets,CNC cutting equipment for EPS decorative moulding,EPS recycling equipment etc from China.These equipment are good quality and stock are always available,factory is a brand in China.
What are included for EPS equipment?You will need a system to make EPS insulation sheets which are made from steam boiler,air compressor,piping system,Silo system,EPS pre expander,block molding equipment,EPS cutting equipment etc.Among which are important machines are pre expander,block molding equipment and EPS cutting equipment.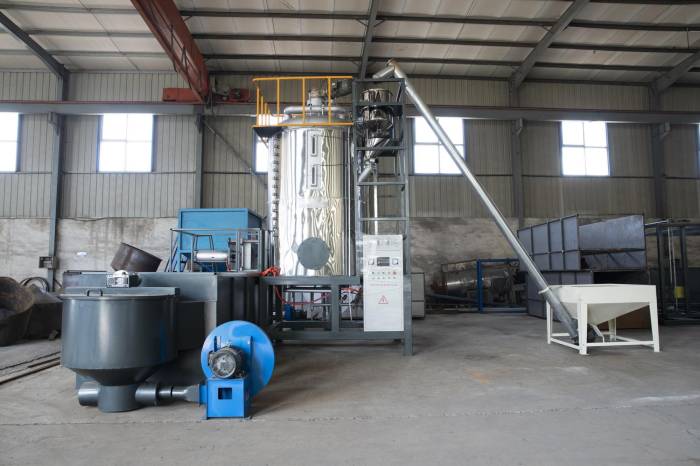 The EPS pre expander equipment can prefoam the EPS chemical beads to be pre expanded in the barrel with the steam and air inside barrel which are from steam boiler and air compressor.The models are available with 120/140/150/160/200 etc and capacity from 500kg/h to 2.2T/h for density of 18kg/M3.It cycles with EPS feeding,air and steam in and out,temperature control,pre expanding and output materials,drying etc.The equipment can batch work for 1st and 2nd pre foam.The EPS beads can be with density for 7kg/M3 for 1st pre foam.After storing in the EPS silo for some hours,feed them again for 2nd pre foam,the beads can be with density of 4-5kg/M3.
The EPS block molding equipment can mold the EPS balls into block.The equipment varies with horizontal and vertical units for their layout.And they vary with air cooling and vacuum cooling.And common molding equipment and high performance equipment which is bigger capacity and energy saving.We develop different equipment for market and get us with your application and we can recommend the best equipment for your demand.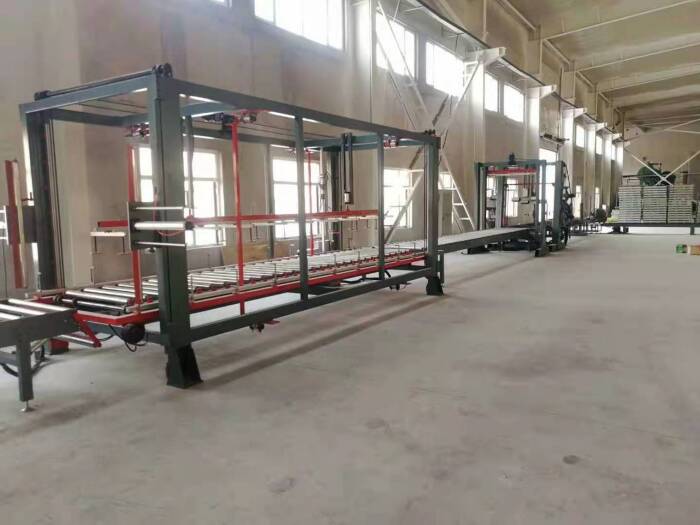 The EPS cutting equipment can cut EPS block into sheets.To get good capacity and cutting results,we make the cutting equipment into a line and block convey aong the line and hot wire cut it.The hot wire can also oscillate when cut is going on.Normally,you will need multiple hot wires for horizontal cutting station,we can automatically set the hot wires.Cause it is a line,we can pack the sheets at the end of the line.Only two labors are ok for the operation and the capacity of EPS cutting line can compete at least with three cutting machines.
Product Category
Live Help
0086 13833131292
0086 311 86558425
Friend Links