News
Making procedure for lost foam casting
Some of the lost foam castings are made of expanded polystyrene (eps) materials which quality can be important to the precision and size of castings.It will be better option if using hand made mold,the mechanical mold can not apply all circumstance.So,we need hand made mold in some cases.What is the making procedure and what are the points for attention?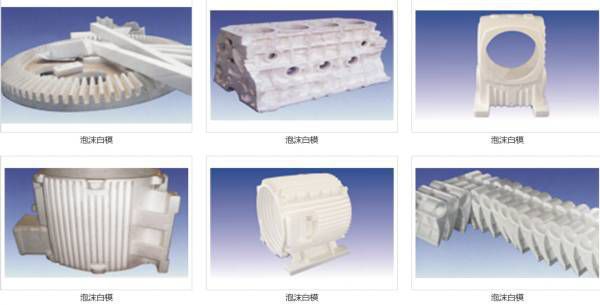 The application scope of lost foam castings by hand made can be workable with castings making with small quantity,small capacity,simple structure and great variety.It can be also workable with casting system of single product.It can be made by dividing the casting model and then make the mold which can be cut to suitable size of the model.You need make by hand the components for the mold and then paste the components to be mold.By polishing and repairing,you will finish the making of lost foam mold.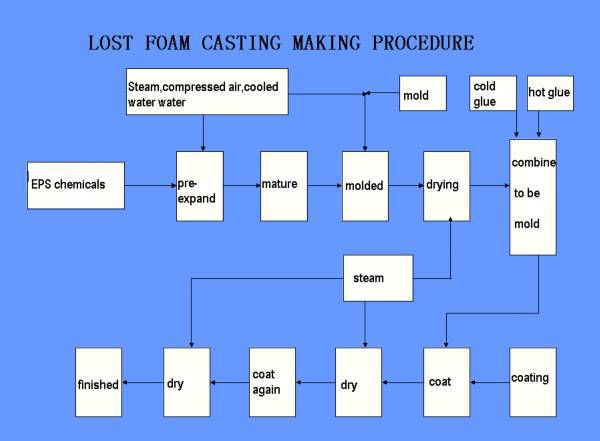 Simplify the casting structure by drawing.The more complicated casting structure,the more difficult making parting and more difficult mold making by hand.Just following the principle of saving time,eps materials and glue to make parting.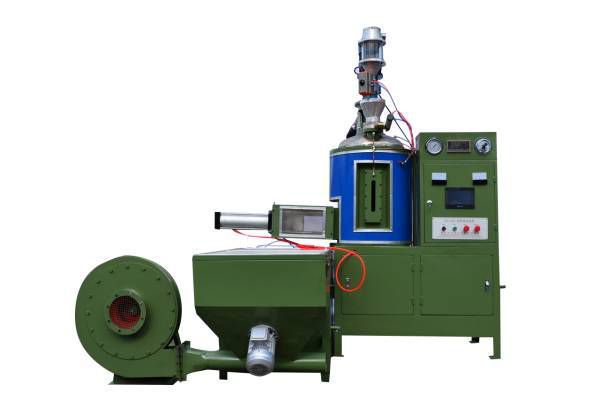 Put the mold on the working table and fix it with nails,measure the size and calculate the materials.using knife to cut the mold into 2 pieces.using ruler to flat the mold and make holes on the edge of mold.clip the foam block by two pieces of mold and you can cut the models you like.
Prepare 12mm thickness fibreboard and 12mm thickness glass board on the fibreboard.Put adjustment post and the two sides,the nichrome wire with 0.5mm on the post by spring.The voltage transformer needs to be increased from 0 until the hot wire is able to be working.
The EPS foam trimming needs to be removed by hot wire cutting machine.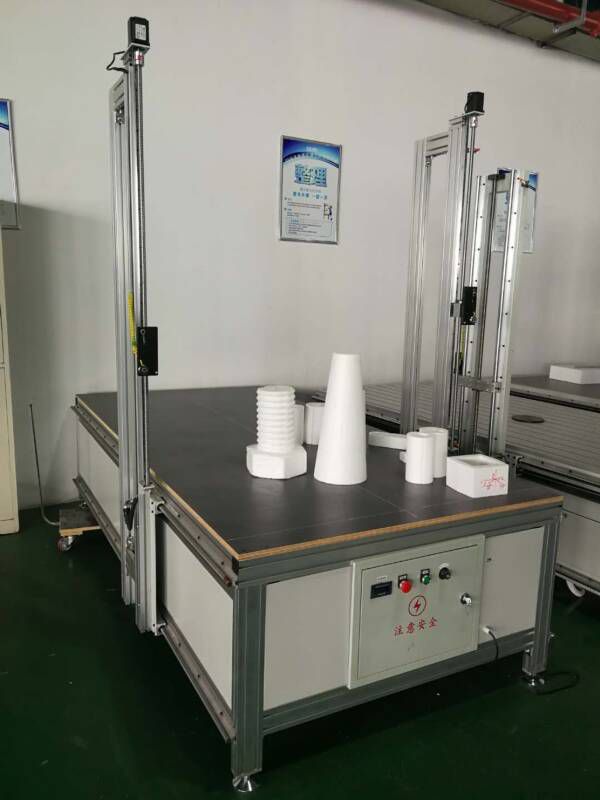 The CNC foam cutting machine with single wire or multiple wires can cut on the block into Block/2D/3D/4D models with your demand for the mold.You need draw your parting in the software and cut with the machine.
The partings will be pasted together after cut by using hot glue and cold glue.hot glue is used with small pasting,cold glue is used with big size pasting.
After the lost foam mold is finished,you need polish it by sand paper,the power on it when cutting will be removed,the fire proof performance will be improved.The right angle on mold can also be polished.The damage by cutting can also be repaired with glue.
Product Category
Live Help
0086 13833131292
0086 311 86558425
Friend Links