News
Automation application in eps foam panels making
Why need automation in eps foam making?
You need many different machines to be a full line to make eps foam panels in the procedure.Different kind of hand control or semi-automatic or automatic machines in foam factories all over the world.And it also exists that all machines in one foam factory comes from different suppliers which are not compatible.Sometimes,it is no doubt that one single machine is very good,but it is not suitable for the whole system.
During the foam making,it happens that some manpower connect the work from different machines,as the example in the picture:Heavy density NF eps block from molding machine need two super man to carry to drying room.From drying room to eps cutting machine load,they need carry it again,from
eps cutting machine
to package machine,they carry it again.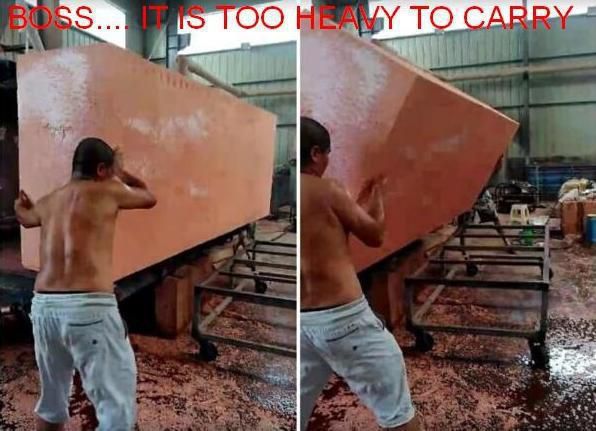 The biggest block size 8160*1250*630 which is populiar in market, it can reach 184kg by 30kg/m³,it is too much heavy.And there are many extra work by manpower,like turn on/off valves for silos,raw materials feedings,machine control operators etc.the cost for manpower is super in some area.
It is commonly known that work by machine is more standardized than by man.your insulation customers like your work more from machine.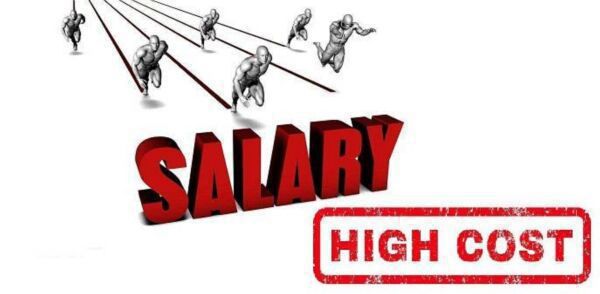 How to improve automation?
There are many aspects to improve automation in the work procedure.You can use automatic machine to prefoam,mold,cut,pack etc.You can set up the controlling software to be automatic with time and preset directive etc.We talk about more by the example of our continuous eps cutting line.
To make foam insulation block,you need cut a full block from molding machine by three directions:horizontal,vertical and down. All cutting machines are designed by the principle.
The eps cutting machine below take small size in factory,and it is good machine and affordable,but the block need load and unload manually.So,capacity is not good as a cutting line.
So,we design a cutting line which divide the three cutting directions on three units of.The different unit are connected by automatic rack conveyor,and the package machine also can be coneected at the end.To be full automatic,the loading unit is by rack overturning,trimmings can be recycled by this machine too.hot wire setting can be automatically for different thickness blocks.
Although it takes more space in factory,it has better capacity,it can cut two block at same time.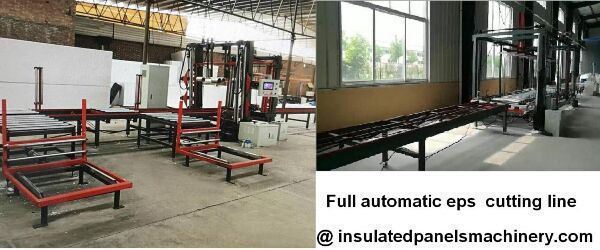 Product Category
Live Help
0086 13833131292
0086 311 86558425
Friend Links