News
Feature of multiwire cnc foam cutter from China
The multi hot wire CNC foam cutter adopts independent gantry design, hot wires on the gantry can cut eps styrofoam materials in batch. it is very accurate cutting accuracy! All mounting frame surfaces are precisely machined to ensure accurate operation.
The cnc foam cutter adopts the whole english cutting software CAXA and AutoCAD drawings, no scanning, no programming,no programming,import the files and then cut, and it has online simulation function, very convenient to use, easy to learn software operation.
The transmission system on the hot wire cnc cutting machine adopts Taiwan TBI ball screw, with precise transmission without gap and low noise. The cnc hot wire cutters are different from other machines from companies,it generally use chain, belt or common fine thread screw rod, the service and accuracy are quite different;
The overall design of the cnc hot wire cutter adopts large-scale CNC cutting tools and equipment. The overall bed is milled by large-scale machining center, and the table top is all milled by 20mm thick composite polyester board, marked with positioning line and extreme fine detail processing.
All controlling wires are made of high flexible shielded cable which is high wear resistance, flame retardant, super flexible, bending resistant, and the cnc foam cutting machine is equipped with professional industrial control computer.
The hot wire CNC foam cutter is developed independently by our company, it is not only for cutting arbitrary two-dimensional graphics in batches, but also for bulk cutting of sheet metal, which is more independently with the system and more conductive to the improvement of the stable cutting efficiency of the system, and the improvement of the accuracy. Machine bed is moving table and it adopts the national standard generous pipe welding, which is different from the spot welding of small manufacturers using thin square tubes.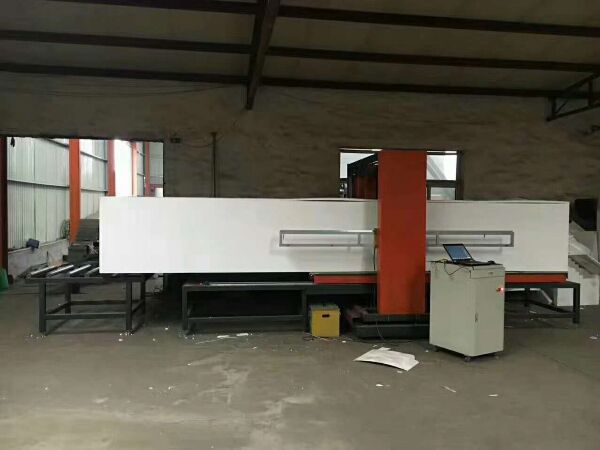 The cnc foam cutter enjoys with the stability of the equipment operation and the durability of the equipment.The machining of the guide rails on both sides of the bed are processed by CNC double arm gantry planer, and the side plates and motor bases of the gantry are processed by CNC grinder to ensure the parallelism and perpendicularity of the operation!
Application
It cuts 2D shape eps styrofoam materials like architectual mouldings,foam letters and logoes,advertisment props,foam package etc.
Product Category
Live Help
0086 13833131292
0086 311 86558425
Friend Links