News
Feature of EPS insulation slabs
EPS insulation slabs are expanded polystyrene foam insulation slabs,EPS chemicals are heated in the eps machine and you can get the rigid molded polystyrene products,the structure are closed cellars.You need cut your eps insulation slabs in hot wire foam cutting machine to get finished products.
The eps is good insulation materials which enjoys the advantage of low ratio of heating,good heat protection,light weight.The eps foam can be seen everywhere in the market like the building insulation and decorations on walls,foam packages etc.
1. Good heat preservation and energy saving effect
Class A fireproof EPS insulation board continues the traditional EPS foam board's advantages of low thermal conductivity and large heat storage coefficient. It has better insulation effect than inorganic active insulation mortar and foam glass on the market.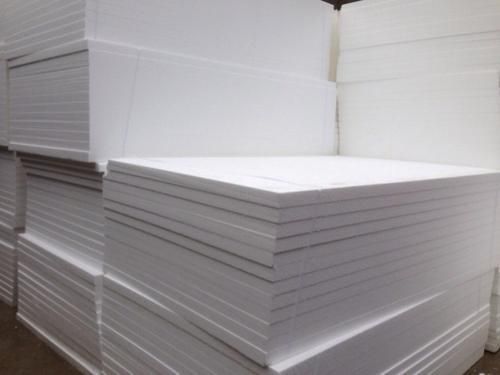 2. Safe and fireproof-Class A flame retardant material
Class A fireproof EPS insulation board overcomes the flammability shortcomings of traditional EPS foam board and has very high safety performance. It fully meets the Class A fire protection standards for insulation materials specified in the Gongtongzi [2009] No. 46 document jointly issued by the Ministry of Public Security and the Ministry of Housing and Urban-Rural Development.
3. Class A fireproof EPS insulation board has higher strength than rock wool and phenolic board, does not absorb water, does not fall off, and is easy to construct.
4. Superior system performance
Class A fireproof EPS insulation board is a closed and foamed spherical molecular structure, relatively light weight, good dimensional stability, and non-toxic. The system has undergone weather resistance tests, that is, through 80 high temperature-watering cycles and 30 heating-refrigeration cycles After that, there was no blistering, hollowing and shedding of the decorative layer, no water seepage cracks, and the impact resistance of the tiles reached 10J, and the impact resistance of the coating reached 10J, which was superior in performance.
The construction process of Class A fireproof EPS insulation board is the same as that of the traditional EPS board thin plaster external wall external insulation system. The construction process is mature, easy for workers to construct, safe and reliable, and there will be no defects of instability in other new material systems.
6. Superior cost performance
Class A fireproof EPS insulation board retains the advantages of traditional EPS foam board of "low thermal conductivity, good insulation effect, and mature technology", and the cost is low. The price is far lower than similar Class A flame retardant insulation materials on the market. The price of the material has the effect of Class A flame retardant, the price is superior, and the market prospect is fabulous.
Product Category
Live Help
0086 13833131292
0086 311 86558425
Friend Links