News
Catalogue of hot wire foam cutting machine from China
We talk about foam which means the expanded polystyrene foam,it can be used with application in insulation materials on the building walls or decoration parts on exterior building walls,we can also see other application of the polystyrene materials like foam box,logo,crop up or sign etc.
The eps foam is made by eps machines which output with shapes of big eps block of size like 6000*1250*630mm,how it becomes into small application like above?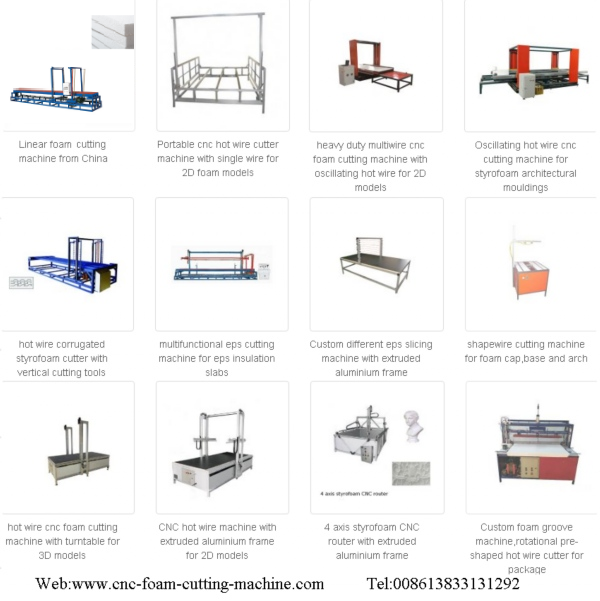 People use hot wire foam cutting machine to do it,there two kinds of hot wire foam cutting machines,one is for cutting eps block into thin insulation slabs,another is for cnc cutting into decoration parts etc.
Insulation foam cutting machine need multiwires for big capacity in cutting,only block or slabs shapes can be cutted,wires follow PLC controlled box.decoration cnc cutting machine need single wire or multiwires.the wires work with guidance of software in the computer, some complicated graphics can be cutted.we list the machines in the above pictures,you can send email or whatsapp us if you want to know more info or make order of these hot wire foam cutting machines.
Product Category
Live Help
0086 13833131292
0086 311 86558425
Friend Links