News
what is devfoam software ?
DevFoam is a software program specifically designed for the CNC foam cutting industry. It is a CAD/CAM software that provides a suite of tools for creating 2D and 3D designs, as well as tools for controlling and managing CNC foam cutting machines. The software is known for its user-friendly interface and advanced features, and is widely used by foam cutting professionals and businesses.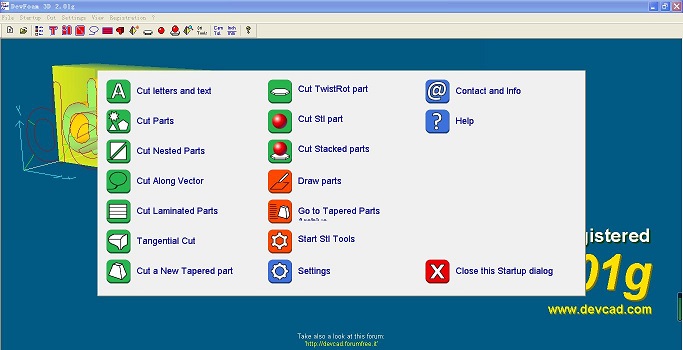 DevFoam typically offers a range of tools for creating patterns and shapes, as well as tools for managing toolpaths, controlling cutting speeds and feeds, and generating G-code for CNC foam cutting machines. The software may also offer features such as simulation and visualization, to help users to see how their designs will look when cut from foam.
Overall, DevFoam is a powerful tool for professionals working in the foam cutting industry, and can help to streamline the design and production process for CNC foam cutting projects.
Product Category
Live Help
0086 13833131292
0086 311 86558425
Friend Links