News
twin shaft styrofoam shredder with output granules not scrap,new product !!
We can see from market that there are many different type of styrofoam shredders.They are different design,the key is the rotating shaft and its knife on the shaft.These styrofoam shredders can make different size and shape of eps styrofoam scrap/granules. There are two kinds of styrofoam waste shredding machine,one is with output size of 5-7cm.one is less than 1cm.Whileas,this shredder is with output size less than 2cm.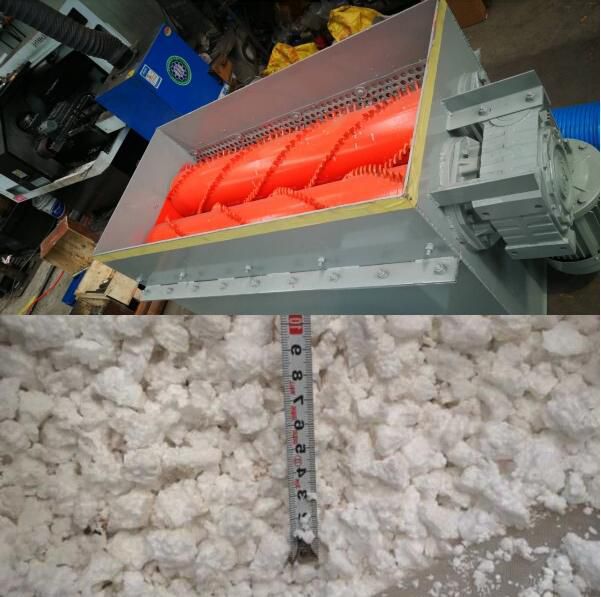 The twin shaft styrofoam shredder is for recycling eps styrofoam waste into 20mm diameter styrofoam granules.
| | | |
| --- | --- | --- |
| | | |
| | | |
| Motorreducer assembly power | | |
| | | |
| | | |
| | | |
1) Two rotating shafts and one fixed shaft.It is twin shaft styrofoam shredder.
2) The blade layout on the shaft are redesigned for recycling the size of eps styrofoam.
3) The size of blade on the shaft of two shaft styrofoam shredder is just good for working with the machine.
4) Big power of motor reducer and blower on the styrofoam shredding machine.
5) The Machine height is good with the big power of machine,no materials can escape from inlet.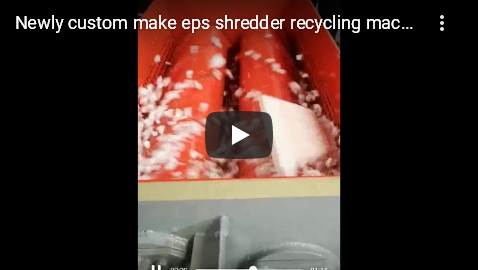 Product Category
Live Help
0086 13833131292
0086 311 86558425
Friend Links