News
List for 6m eps board making machinery
This eps board production line can make 6meter fire proof B1,B2 chinese grade and normal grade board with density 12-30 kg/m³.
1) One set of automatic batch eps pre-expander with PLC control,it turns eps chemicals into granules,the density is up to the pre-expander.automatic feeding,conveying, air input and output.
2) One set of eps drying machine with 4m*1m*0.8m,it drys the wet granules within the shortest time,it automatically crushes the caking,it is automatic conveying and blowing.
3) Silo system with size 6m*1.5m*2m.it needs 8-12 pcs of silo. the granules will be ripening in silo to be best with elasticity.
4) Transition storage silo.The blower will blow the ripened granules into the transition silo.
5) One set of semi-automatic molding machine with size 6*1.25*0.63m.The blower will blow the granules into the machine to be molding into board.
6) One drying room with size 16*7*3m. The molded board will be stored in the room to prevent from any out of shape or bending.
8) One set of eps shredder to recycle the foam waste.
Auxiliary equipment
1) 2 ton capacity steam boiler
3) One set of Air compressor
5) Factory size 15m*40**6m
6) Electricity requirement.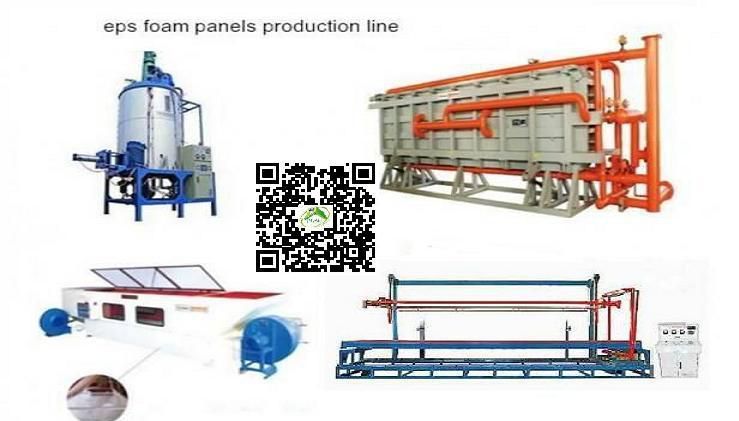 Product Category
Live Help
0086 13833131292
0086 311 86558425
Friend Links