News
Supply Arduino CNC Foam Cutting Equipment with oscillating hot wires
Myaid Machinery dedicates to offer you good quality CNC foam cutting equipment with cost effective price.Our equipment is designed for the industry of EPS decorative moldings making.With the demand of cutting EPS decorative moldings for mass capacity,we design our equipment accordingly with square metal frame and multiple hot wires on the screw rod.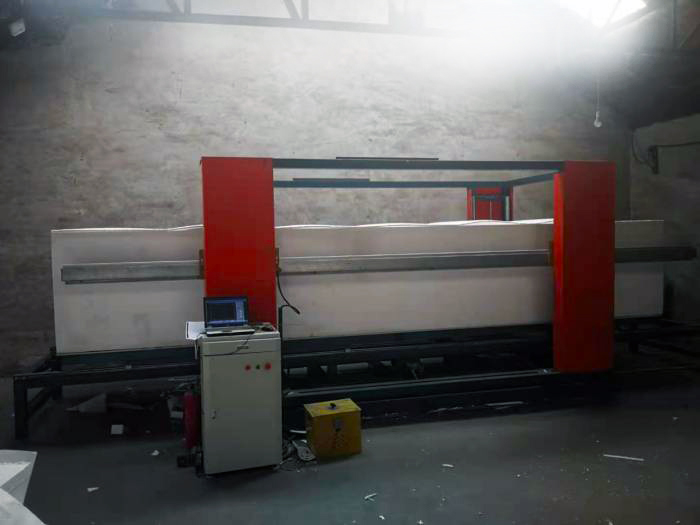 With the demand from end users that they need to increase cutting capacity,we design our equipment models with different wire length of 1400mm,2200mm,2600mm etc,and table width is enlarged too.so,users can load more than one piece of EPS foam block.
Our CNC EPS cutting equipment is heavy duty and unique design.We design the hot wire oscillating side to side.The oscillating frequency is variable.It can greatly increase cutting capacity and increase the cutting capability which is good for smooth cutting some not-fully-dried EPS block.
We assemble equipment locally,but parts are international.The PCB control is Arduino made from Italy.The laptop is Lenovo brand.The software is Devfoam.
The setup of the CNC foam cutting equipment is simple,you fold the table inside the frame for transportation and users just unfold the table and lock them after they receive the equipment. No need us to send experts to install and assemble the equipment, saving you time and money.
Product Category
Live Help
0086 13833131292
0086 311 86558425
Friend Links