News
What the Foam Crushing Machine Can Work for You?
Foam crushing machine can crush EPS ,XPS,EPO,EPE,EPP foam etc big size foam waste into small size pieces which will be further recycled with.The machine uses crushing shafts to crush the material and the motor drives the shaft to rotate. The material is crushed by blades on shafts and the chopped into small pieces by blades.
We design the machine with large hopper which can be easily fed for big size materials.The crushing shafts are two pieces to crush.The reducers are good quality and it is durable with hard gear surface.
Foam Crushing Machine
is made of high quality wear-resisting materials. This machine has complex structure and large capacity, low noise, vibration and simple operation.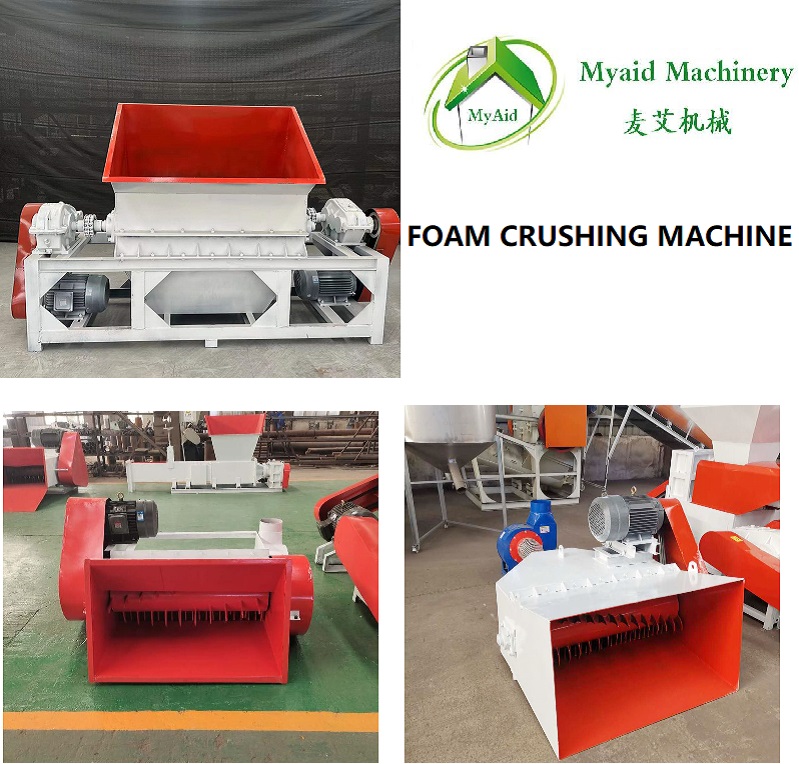 Our foam crushing machines are well-designed and built to specification. We will also gladly build a machine using your original specifications.We use high-quality parts to build your foam crushing machine, and create a machine that will last for years. We are happy to build to your specifications.Our time-tested machines will ensure that your buildings and facilities meet code, and our products are made with industrial-strength materials.
1) Simple structure,easy operation,low cost;
2) High efficiency,high capacity to crush;
3) Low noise,low vibration;
4) Many years of experience in this field,the quality is guaranteed;
1.EPS/XPS foam recycling plant
2.Foam crushing plant for EPS packages and decorations waste
3.Foam recycling plant for EPS/XPS expanded polystyrene extruded sheet
4.Plastic extrusion line for making wall corrugated board (white board)
Myaid Machinery supply good quality foam crushing machine which is made by big famous manufacturer in China.Are you looking for foam crushing machine factory? Welcome to enquire with us.
Product Category
Live Help
0086 13833131292
0086 311 86558425
Friend Links