News
Working principle of strand die on eps extruding granulator with three inlets
EPS extruding granulator line consist of eps shredder,pipe,silo,granulator host machine,granulator auxiliary machine,water tank,cutter etc.The machines recycles eps foam waste,hot melted ingots,compacted bricks into beads which are raw materials for XPS sheets,window frame,insulation materials etc.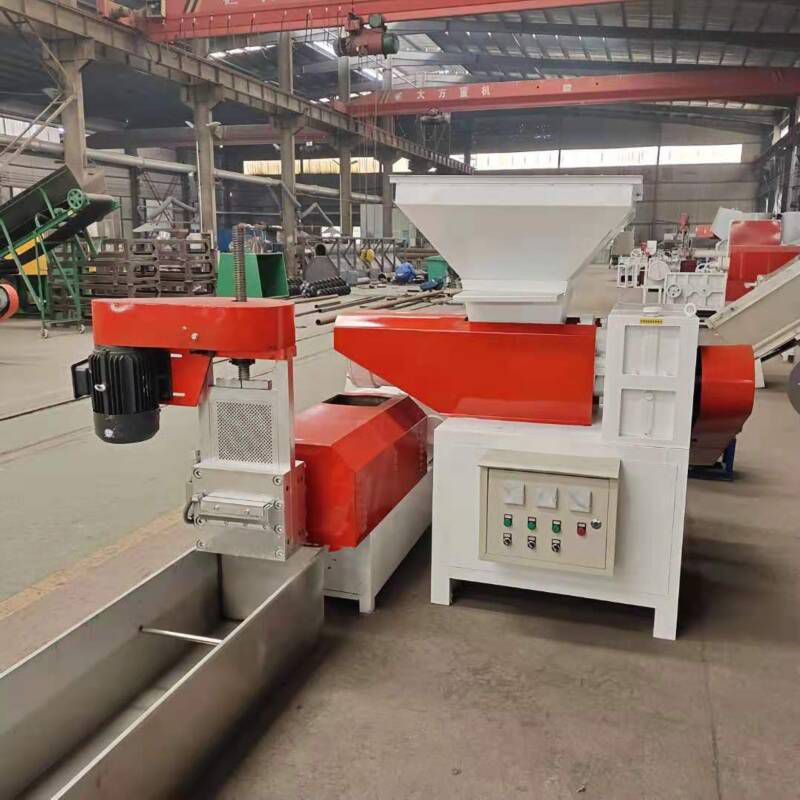 There is plasticizing process in the recycling,the waste feedings will be melted and extruded into spaghetti.The unit of strand die on the machine head is most important for the machine.The strand die on the eps extruding granulator is made of alloy steel inner sleeve and carbon steel outer sleeve.The strand die work with mould.The machine head work with rotating eps melting into parallel linear motion which will go into the sleeves.The eps melting will be pressured for further molding.The eps melting will be densified and go following tunnels and then thru filtering sheets into mould.The suitable core sleeve can form up small ring holes which can make melting into coatings around core sleeves.The split-flow sleeves are needed for clearing the blind angle.And pressure balance rings are installed to clear the vibration during extruding.Some adjustment unit are needed to correct the mould position,esp for same position of the mould core and sleeves.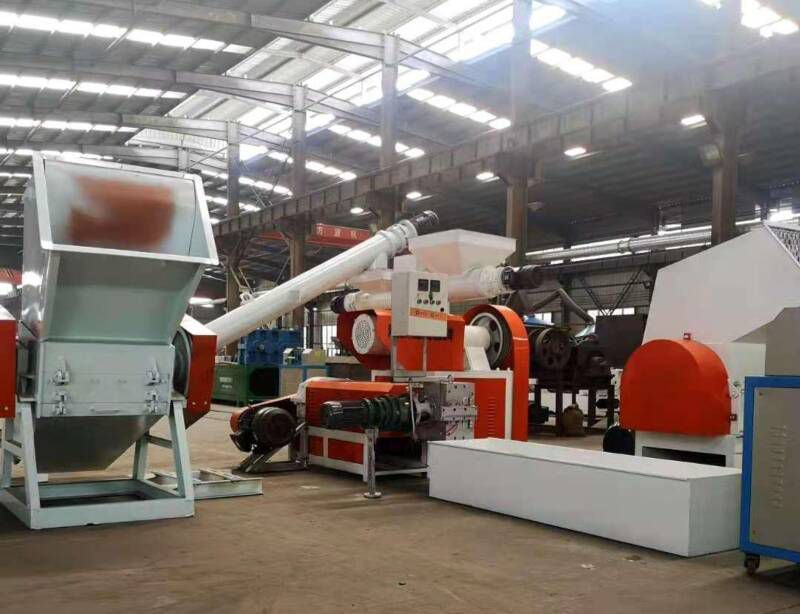 The eps extruding granulator can work well with a good strand die,eps melted spaghetti will motion into cooled water tank to lower temperature until they go into cutter for beads.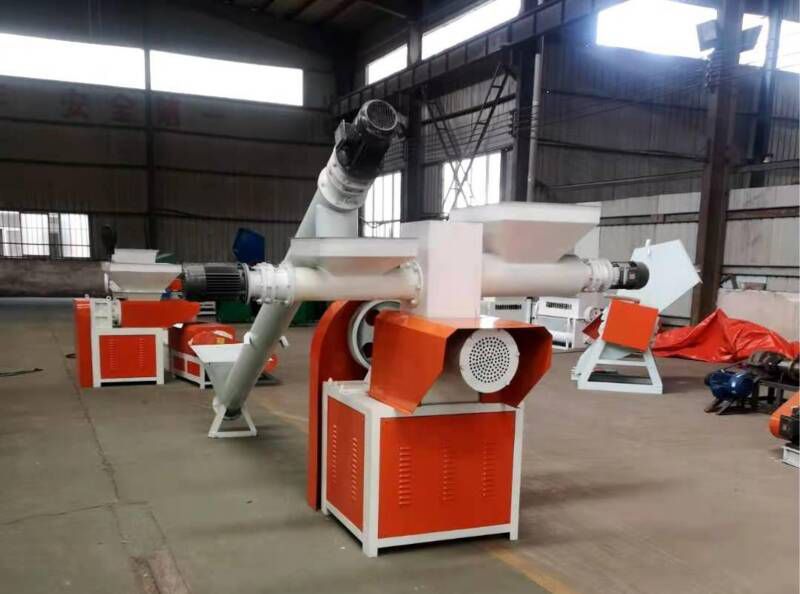 The inlets of EPS recycling machine pelletizing consists of three feedings with different shredded waste from eps foam waste,hot melted ingots,cold compacted bricks etc.You can see from above picture that the volume of different feedings can be adjusted with our machine.
Different feeding materials are shown as below.You can mix different feedings in the three inlets of the eps extruding granulator.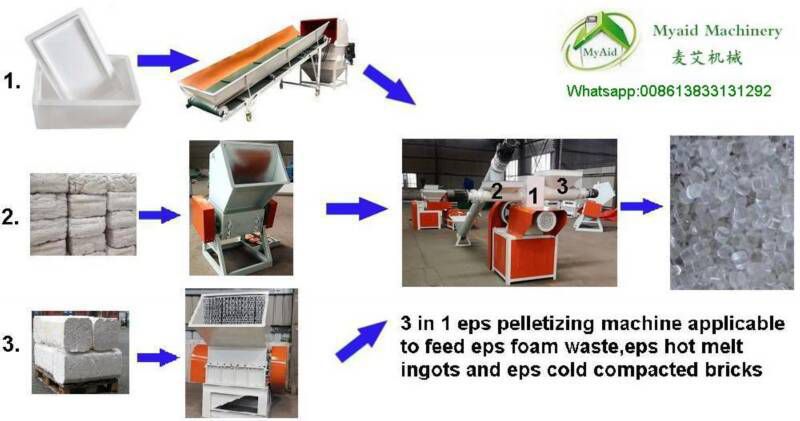 Product Category
Live Help
0086 13833131292
0086 311 86558425
Friend Links