News
Quality analysis of EPS pelletization machine from China
The eps pelletization machine category as one of the eps recycling machines which can recycle the EPS foam waste,compacted EPS waste,melted EPS waste into recycled beads which can be used in making XPS insulation sheets,window trim,plastic bottle,picture trim etc.
Our model No.325 machine is with screw diameter as 325mm,it is good quality and good design,that is why you need buy the machine from us,let's introduce it as below.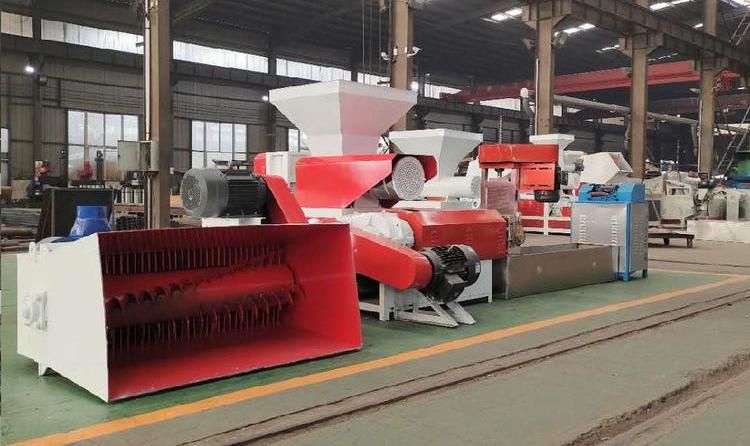 The eps pelletization machine body takes 45# steel which are processed carefully by sudden fire,it features with good hardness and good corrosion and abrasion resistant.There is a inlet for feeding at front of machine body which is easier for feeding.
The strand die of machine takes meshless die which is designed for recycling EPS compacted and melted waste,it is different with eps pelletization machine for recycling EPS foam waste.The bore size is 15mm which is better output capacity.
The heating of eps pelletization machine takes magnetic heating which can work fast for heating than normal heating ring of other machines in market.
The reducer is better quality than oother normal reducers in the market.it is designed specially for our eps pelletization machine.
| | | | | |
| --- | --- | --- | --- | --- |
| | | | | |
| | | | | |
| | | | | |
| Host machine of eps pellet machine | | | | |
| | | | | |
| | | | | |
The eps shredder is heavy duty machine which is better capacity and heavier weight than light duty eps shredder in the market.
Product Category
Live Help
0086 13833131292
0086 311 86558425
Friend Links