News
Mesh free mould filter works well on eps extruder
Our eps extruder can melt the EPS waste from eps shredder and extrude the melting into foam strand which will be cooled in the water tank and cut into recycled beads.The eps extruder line consists of eps shredder,pipe,eps silo,eps extruder,water tank,cutter etc.
Our eps shredder can feed with EPS foam waste,Compacted EPS waste,Melted EPS waste etc.We make our eps recycling machine with mesh free mould filter which is key unit on the eps extruder.Why our eps extruder can feed with above three different wastes,because we use mesh free filter.Other eps extruders from the market need to replace the mesh filter during work,but you need NOT to replace our mesh free filter at any time.
The mesh free mould filter on eps extruder can automatically remove impurities from the eps melting.There is good precision and good resistance alloy filtering block with holes which is made by highly precise processing machines.alloy filtering block with holes work with single direction and it is anti-blocking with melting.It means that only the melting can pass the holes and the impurities can not do it.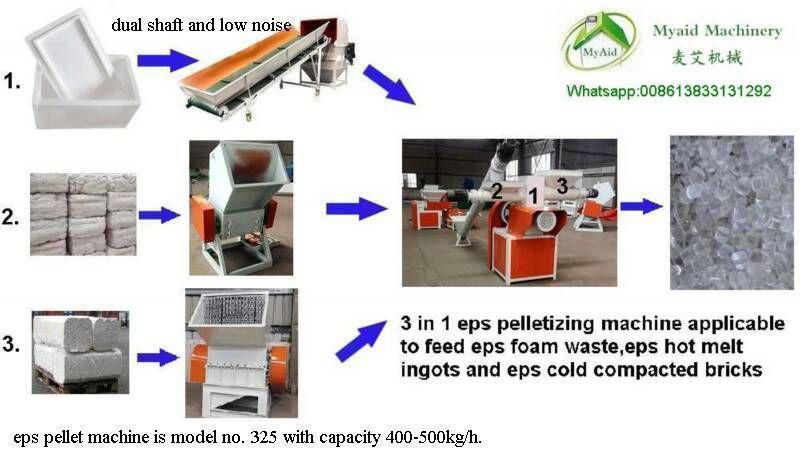 The industrial blade can remove the impurities out of the inner side of alloy block which can keep the impurities for some time.The blade will work every 3 - 5 minutes and the impurities will be sent to the waste chamber.This is how the impurities are to be removed with our eps extruder,it can work with 24 hours and no need to replace the filter.
Product Category
Live Help
0086 13833131292
0086 311 86558425
Friend Links