News
The steam control on eps prefoam machine
The key of steam control on eps prefoam machine
The high requirement of steam pressure on
eps prefoam machine
makes the foam work difficult,the machines in market performs no strict control on steam pressure,and the pressure value range a lot,so some of the foamed particles will be dumped,the density of the particles are different,even worse result happen,the failed foam materials can be agglomerated.
To avoid the above things happen,we need take care some factors in choosing the right machine.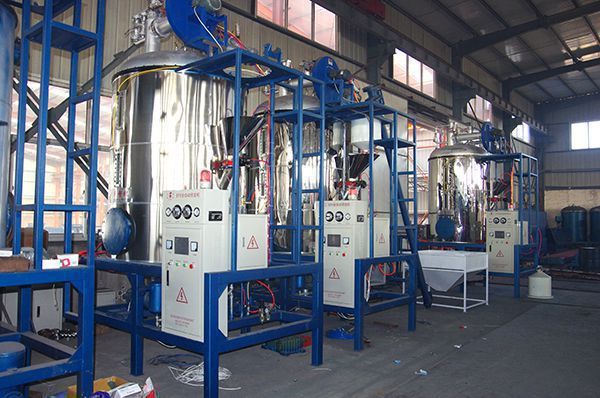 1. The steam pressure control.The steam pressure is very sensitive in eps particles foaming process.Even 0.01mpa error inside the machine at same temperature and time will cause different density for eps particles.This will be not good for the next process in eps block machine.So,stable steam pressure in prefoaming process in important.The pressure in main pipe should be at 0.4mpa or above.The steam need go thru filter to seperate the mosture from the steam,then go for pressure valve,so the steam pressure will be stable.You can test it with pressure gauge.The problem of different density of eps particles by the steam pressure will be controlled in the production process.

2. Heating time during prefoam Thru adjusting the steam pressure or temperature,we can control the foaming time which should be about 30 to 60 seconds.The time can not be too long too short. otherwise,the forming process will be not good for block making.If the time is too short,the heating on eps particles are not even,the size of particles will not same.If the time is too long,more foaming agent will be consumed in the
eps prefoam machine
.
Product Category
Live Help
0086 13833131292
0086 311 86558425
Friend Links