News
Why work with us
Buying directly from the manufacture in China has some disadvantage and buying from us can be with good machines and extra service:
1) Some manufacturers usually sell only the foam equipment, the customer needs to purchase the other components like boiler, Steam tank, compressor and so on to be a full line. Finding the exact equipment that is missing may be an issue as well as making sure that all pipes, tubing, valves and controllers fit.
2) Some countries do not allow or have very strict regulations regarding the import of these pieces of equipment. Myaid machinery can give instruction on how to calculate the duty and Import VAT,local transportation etc.We have extensive experience in these situations
3) Training is done by myaid machinery at your local factory. Our engineers stay at the job site till the factory is up and running and making foam.It will be turnkey plant.
4) Warranty and spare parts:we supply one year warrenty,even parts can be cost price out of one year warranty.In any situation where one machine is not operational, we supply the support, and spare parts if needed.
5) No need to contact the manufacturer that may be time difference where sometimes the language barrier can not be overcome.
6) All in one,
myaid machinery
can supply all the machines you need and one stop service for you.We make,sell and serve you.You have no any headache and no worry of how is quality of machine,how to ship,how much tax etc.You just sit at office and make payment to us,everything will be right there to your factory.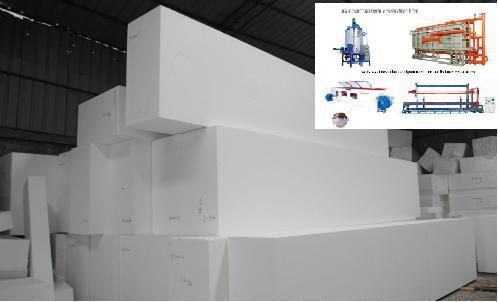 EPS Foam Block Making Machines
include eps prefoam machine,eps drying machine,eps cutting machine,eps block molding machine,steam boiler,compressed air barrel, eps recycling machines,convoying unit and silo to be a full line. Eps products like package box and insulation block on exterior wall are made by these machines.Pls check on our website for all.
Product Category
Live Help
0086 13833131292
0086 311 86558425
Friend Links