News
Present situation of eps foam waste recycling
recycling machines for expanded polystyrene(eps) materials are more demanded by market as the increased national environmental awareness,eps foam waste plastics recycling industry can save the earth and it has incredible renew value for new recycled materials:fine photo frame and mirror frame,filling materials,oil making and other chemical materials.

Generally,there are two different recycling methods:phisically and chemically.Phisical method can max press the materials into small size and extruded to some shape.it is easy working and good working.But this method is for low grade finished product and it upgrade fast.Chemical recycling technology is complex and new method is coming out again and again.
We have eps extrusion granulator for recycling below different eps waste.


In recent years, the recycling of recycled plastic waste has been in the ascendant. EPS is widely used in the packaging industry, but it is very large and difficult to transport, leading to the rapid development of
eps recycling machine
. In order to reduce the pollution caused by waste plastics and improve the living environment of human beings, through continuous trials and research without the difficulties of domestic standards and reference data and the emphasis on the diversity and professionalism of waste plastics. Our company has successfully developed a new type of waste hot melt machine, which has formed a unique feature in the field of waste recycling. In order to avoid secondary pollution of water resources and ecological environment generated by recycling machines, our organization has solved this technical problem once again. Under the guidance of the idea of eliminating secondary pollution, the transformation and upgrading of waste recycling machines has been realized.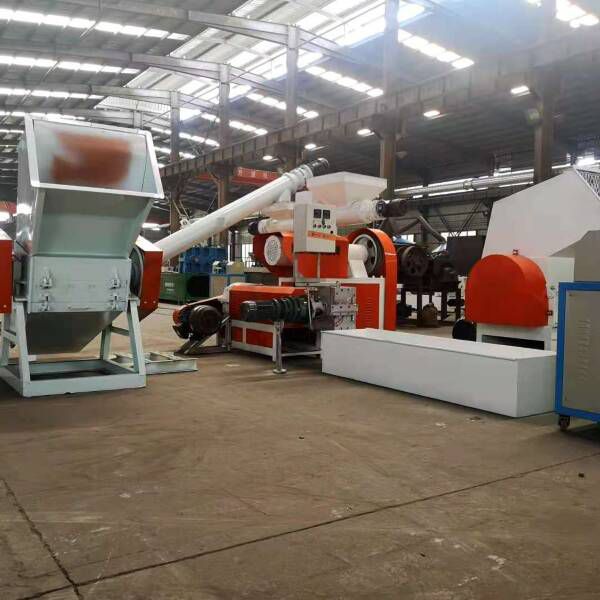 This 325 model eps extrusion granulator features high performance, space saving and easy transportation. Its operation is non-polluting, it can protect the environment and avoid secondary pollution. This machine realizes the reuse of waste plastics and creates greater benefits.

Waste foam recycling application:
The EPS hot melt machine can process a large number of materials such as EPS, EPP, EPX, XPS, PUR, EVA into small hot melt blocks. Due to the small output, this machine is cheaper, the machine is small and easy to move, and can be used in supermarkets, schools, hospitals, small warehouses, retail stores, and seafood markets.
Product Category
Live Help
0086 13833131292
0086 311 86558425
Friend Links