News
The application of eps board molding machine
We need to know eps molding machines,it has two types:
eps panels molding machine
and eps package box molding machine, we talk about eps panels molding machine below.
The machine is for making eps board, grey eps board,geps board, graphite enhanced polystyrene board,propor board,modified eps board etc.
These foam insulation boards can be widely used in building insulation,roof and wall
insulation,decorations,underground water proof,eps sandwich panels,road constructions,packages,wire mesh foam panels,building exterior wall mouldings etc.
The principle of the eps board making process by the eps thermal sheets molding machine?
Eps board molding machine
can make foam insulation board.It feeds with expanded polystyrene chemical materials,pre-expanded in the foaming machine for 1st foaming,drying.the molding machine can transport the expanded beads into the molding box ,then the beads will be heated and foamed 2nd by steam.Until it formed into
boards,the molding machine will release the steam for cooling the board.The finished board can be pushed out by the the pillar in the molding box.The timing switch are in the system to control the steam in and out.
The picture shows the propor insulation panels...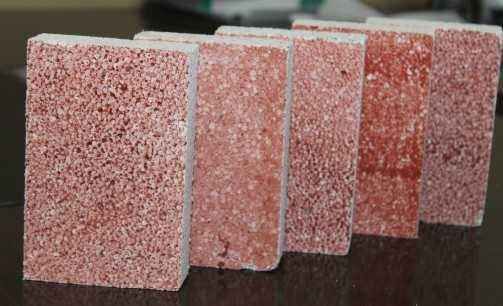 Articles from www.insulatedpanelsmachinery.com ,pls mark it with our website if you want to forward the articles.
Product Category
Live Help
0086 13833131292
0086 311 86558425
Friend Links