News
Project Display:environmental impact for Factory annual capacity with 100 ton for EPS insulation sheets
The factory in China makes 100ton eps insulation sheets annually.It is located in Xinji city,Hebei province,China.Its production is mainly for making EPS insulation sheets for local market.Its products falls short of demand.The factory is still developing market and plan to increase production capacity to get more market.
The factory owns 6000 square meter land,production section takes 500 ㎡,storage room takes 600㎡,office takes 100㎡,other land are greening area.
And factory owns the entire
eps production line
for making EPS insulation sheets from EPS raw materials.The EPS project is an example shows the production procedure and environmental impact.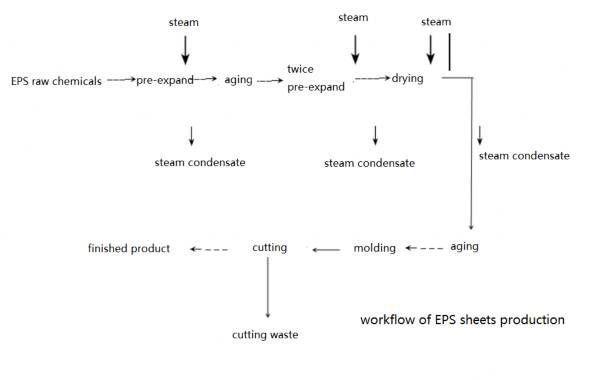 1) Polluted air: water boiler by coal can produce smoke and S02 which density are 1600mg/m3、1500mg/m3
2) Furnace ash from coal burning by water boiler,its capacity is 90t/a,cutting waste are 0.8t/a which are sold.
3) Noise.it is from blower on water boiler and production process.
There is no new construction for factory facility, cause it is rent from previous owner,the facility is already there.So,there is no environmental impact from construction.
The initial density of smoke and S02 are 1600mg/m3,1500rag/m3 from coal burning in water boiler after project in finished.Factory installs wet desulfurization dust scrubber and Alkali water desulfurization and dust removal.After testing again,the density of smoke and SO2 are less than 200mg/m3、900mg/m3 which falls into the standard of Emission standard of air pollutants for boilers (GB13271-2001).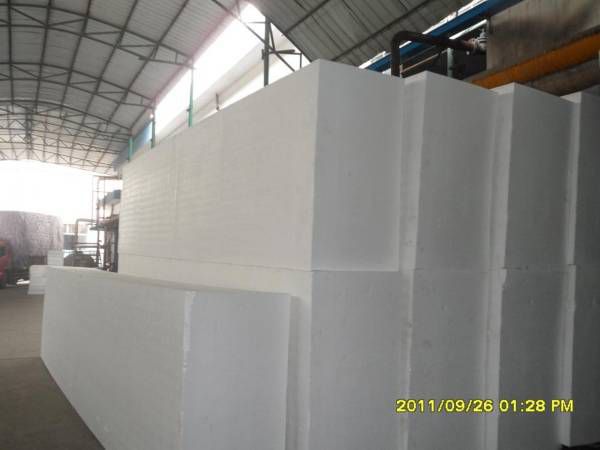 The furnace ash can be with capacity of 90t/a which are for road construction.The cutting waste with capacity of 0.8t/a can be sold.
The noise come from the blower on boiler and production equipment.Factory uses low noise equipment,the blower is installed in the boiler room,the metal shield is covered on blower.The blower in production equipment is lower noise and the distance are there with working labours,so the entire factory apply to Standard of noise of industrial enterprises which requires daytime at 60dB (A),nighttime at 50dB (A).
So,the environmental impact is acceptable by authority and some certificates are issued to them for approval of their production.
Product Category
Live Help
0086 13833131292
0086 311 86558425
Friend Links