The EPS cutting line include three cutting stations and roller/belt conveying rack.The EPS block can be feeded horizontally or vertically.After the block postions well,it will go by horizontal cutting and the horizontal wires can be set automatically.Then,the block will go to vertical cutting by vertical wires on the 2nd station.The block will be conveyed by roller/belt rack until they rest on the 3rd station for down cutting.Finally,the sheets will be conveyed to the package machine.
The hot wires can be shaking when cutting the block.It greatly increase cutting capacity.It need only 2-3 labor for the line to work with.We can design the line with your request.
Application
The vibrating type hot wire cutting machine applicates for 2m,3.6m,4m,6m,8m normal eps blocks,modified eps blocks/propor,graphite polystyrene/grey eps panels etc thermosetting foam panels .

Difference
It is EPS cutting line for mass cutting eps blocks,it includes three eps cutting machines and conveyor,the difference between this hot wire cutting machine and others is the hot wire vibrates when cutting,and the cutting blocks will move forward on anti-skidding belts.

Procedure
The hot wire cutting machine line consists two machine,blocks will moves into the 1st cutting machine work for horizontal and vertical cut,then pass the roller rack and move into the 2nd cutting machine for sectional cut.

Advantage
The continuous cutting design is advanced tech,two blocks can work at the same time,the working efficency is improved a lot with our eps cutting line.
Hot wire qty is enough for users demand in work.users can cut as demand.
Control box can make the work automatically for the eps cutting line.
Antiskidding belt can make the blocks stable and cutting will be stable too.
Belt and/or roller transport options for your choice.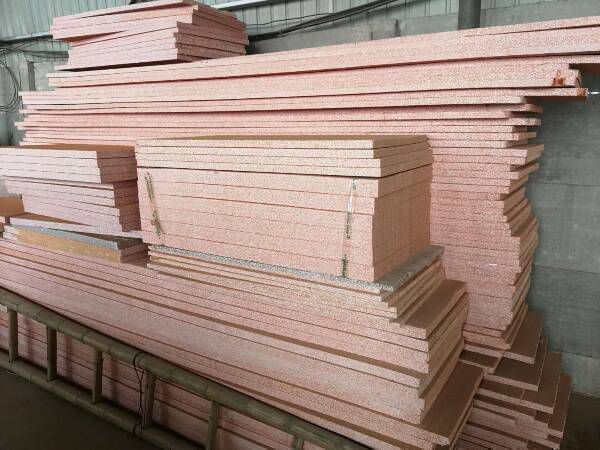 Youtube Video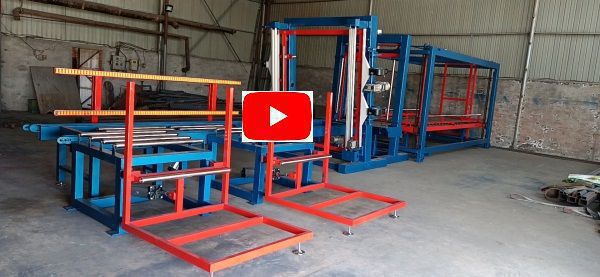 We give one year warranty service.Parts are available free within one year in case of quality problem.
Related Items
Product Category
Live Help
0086 13833131292
0086 311 86558425
Friend Links