The Box Type Polystyrene Cutting Machine can accurately cut from EPS block into EPS pads,bricks and sheets. There are cutting by three direction:Horizontal,Vertical and Down cutting.The machine can be customised as per customer application.
The moving speed of cutting frame is variable and operated by rotary knob;The heating temperature can be varible and operated by rotary knob too..

1) The box type design can feed EPS block from two sides.
2) The box type machine is more stable in working.
3)Installation friendly:
We connect the main bottom frame with columns and top frame detachable and it is easy to transport and install the polystyrene cutting machine.
The electrical wiring of control box can stay connected with machine when we pack it in polywood box.
4) Hot wire bar by copper materials can be better heating conductivity.
5) Plain shaft,drag Chain and belt motion system for different directions.
6) Machine frame of polystyrene cutting machine is assembled by steel tube to be galvanized not painted.
Let's see below video to check how the machine performs when cutting into EPS pads ...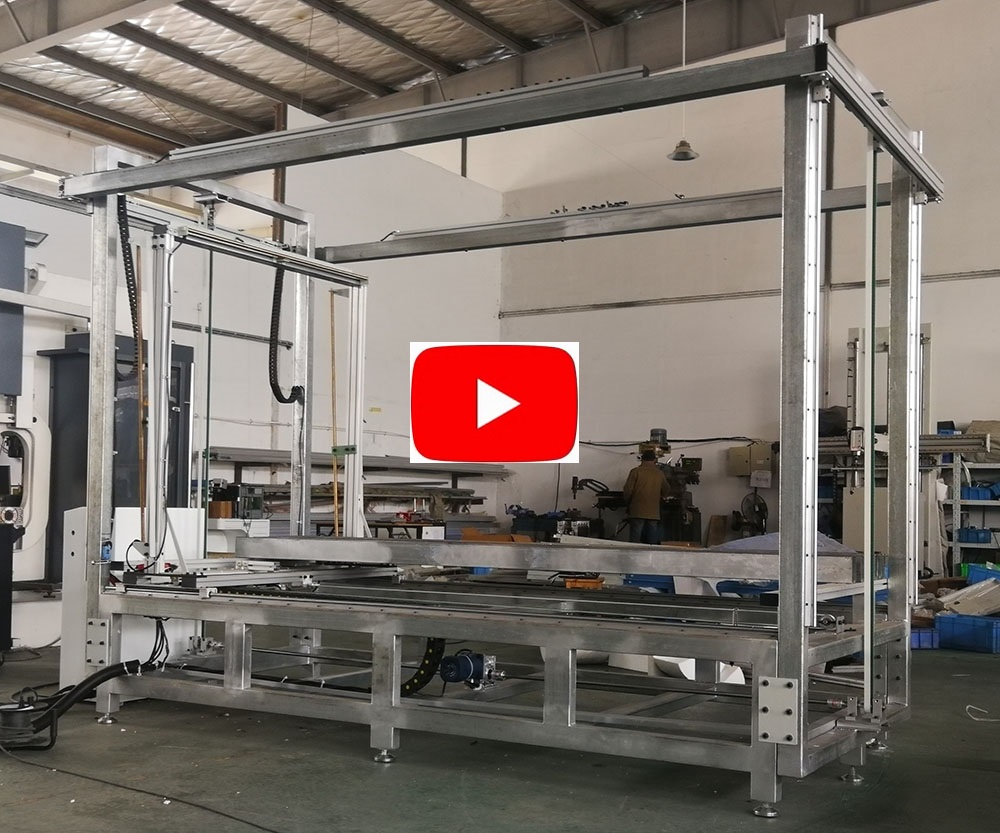 Related Items
Product Category
Live Help
0086 13833131292
0086 311 86558425
Friend Links